Finance professionals
Launching your own fund is way easier than you thought
In just weeks, Repool enables current and former operators to launch their own full-time or part-time funds at any AUM across a variety of assset classes and strategies.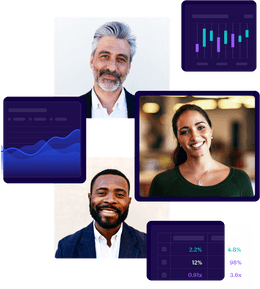 Quants, PMs, Analysts
Thinking about and trading the markets all day already? Succeeding on your desk or team? Repool can help you own your own alpha, easier, faster, and cheaper than you may realize.
Wealth Managers
Provide direct money management services to your clients and increase the monetization options for your firm, or use Repool to spin off existing client relationships into your own fund.
Former Finance Professionals
No longer in finance, but still have the skills and passion? Repool can let you easily spin up a fund – even a part-time one – to make use of those old skills and relationships.
---
Our platform
Everything you need for your own fund
Leave launch and backoffice in our hands so that you can focus on fundraising and what you do best – trading.
What people are saying
"Way more responsive, knowledgeable, and easy to work with compared to any other fund services team we talked to. They get it."

Coinium
Defi Digital Asset Fund
What we offer
Solutions for any type of fund