We're repool
Making hedge funds easy to create and join
Traditional fund services providers are stuck in the past. Repool is building the modern fund services platform that managers deserve. Launch your fund in just weeks – not months.
Who we are
Silicon Valley experts attacking fund services
We tried the traditional way, and it was awful. The fund services space is stuck in the past with old technology and offshore teams. From high costs, hidden pricing, conflicting answers, and manual workflow, to having to juggle multiple vendors – we knew it didn't have to be so bad, so we set out to change it.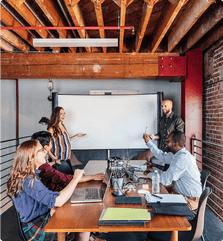 Repool's DNA is unique; we are proudly and foremost Silicon Valley engineering and customer experience experts, and we blend that with traditional fund services expertise, resulting in actual innovation. Our industry-leading software and domestic-only client teams means the best possible experience for you.
Our philosophy
A relentless focus on exceptional client experience
We know that above all, fund managers want to focus on investing – not backoffice. Repool's consultative, responsive team of experts that understand you sets it apart from traditional offshore, cumbersome support teams.
Know what matters
We're hyper focused on building the most important things - not all the things.
Clients come first
We keep support onshore, emphasize responsiveness, and seek collaborative solutions.
Technology leadership
More than any other services provider, Repool is and will be a technology platform.
Focus, focus, focus
We explicitly do NOT work with every fund we can, so we can focus on those that we do.
Innovate and delight
Our team is always asking how we can push boundaries and deliver industry-firsts.
Be a partner
We don't see ourselves as a vendor - we're a partner to every single client.
our investors
Backed by industry leaders
And angel investors from
careers
Shape the future of fund services with us
We want Repool to be a transformative experience, no matter where you are in your career. Tackle challenging, high-impact problems alongside world-class colleagues.