Retail Traders
The first ever platform helping retail traders start their own funds
Until now, retail traders rarely launched their own funds. Not because they're not allowed to, but because it's too damn hard and expensive. Repool changes that.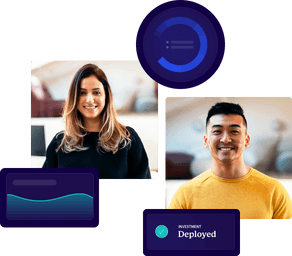 No FINRA licensing required
Many investors mistakenly assume that they require FINRA licensing or SEC registration. However, in many states, it is possible for anyone to launch a fund if done so correctly.*
Everything needed to launch
Forming a hedge fund can be intimidating, even for traditional emerging managers. Repool helps you navigate every step of the journey from start to finish.
Accessible and flexible
Repool supports funds from $500k in assets under management and across a wide variety of trading strategies: stocks, options, digital assets, and more.
---
Peace of mind
We do all the hard stuff. You just invest.
Repool makes launching a hedge fund easy – shockingly easy.  Our platform is hands off, gives you peace of mind, and lets you focus on what you're best at.
What people are saying
"I thought [launching a fund] was going to take months of time and effort, so it was almost anticlimactic when Repool just did the whole thing in a few weeks."

Grossman Capital
Equities Hedge Fund
Solutions
Learn about our fund offerings