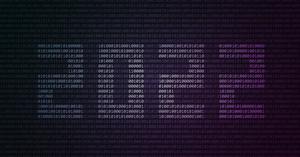 Blog
Repool's 2022 Year In Review
Since Repool began back in summer of 2021, we've built an elegant and modern product that has been specifically designed to automate and simplify fund services for emerging managers.
---
Over $1 billion of trading volume in 2022
Historically, the process of launching a new fund has been extremely time consuming, complicated, and confusing, while established fund managers have been left to rely on spreadsheets,  PDFs, and outdated software to run their funds.
Our Fund In-a-Box and Fund Administration tools make life significantly easier for emerging managers. The easy-to-use platform handles everything from entity formation, legal documents, and regulatory filings, to administration and accounting, investor onboarding, background checks, compliance, and banking.
Monitoring Fund Performance
Fund managers using Repool can easily monitor fund performance at a glance and give their investors visibility into the performance of their fund in the Fund Dashboard. It's easy to view the overall performance of the fund and review how it performs over time, as well as the performance for each individual investor. 
Within the Dashboard, managers can view NAV and total capital raised, absolute returns and percentage returns, and performance over 1, 3, or 6 months, 1 year, or all time.
It's easy to check the performance of each individual investor: simply search for an investor by name or scroll to an investor to view their individual performance graph. Answering investor questions just got much easier!
Integrating Fund Bank Account
With our integrated banking feature, fund managers can view their fund bank account details and download monthly bank statements directly from their Repool account.
The Banking section also makes it easy to view all the financial activity for a fund, including:
total account balance

pending transactions for deposits and withdrawals

who has invested and how much they have invested

transfers between your bank and brokerage accounts
Managers using Repool always have visibility into the money going in and out of their account. 
Onboarding New Investors
We know how busy life gets as a fund manager, and we want to make it as easy as possible for managers to onboard new investors, handle questions from investors, and free up time to focus on fundraising. 
In the Onboarding Dashboard, fund managers can see:
total number of investors in the fund

total capital raised by the number of investors

how many investors have been invited, signed, are currently investing, or have already invested
They can invite a new investor directly from the Dashboard, as well as automatically send a reminder email to the investors that have already been invited.
When managers invite a new investor to join their fund, they have the ability to include custom terms for individual investors. It's also easy to communicate wire instructions for individual investors with the copy and paste feature.
We reduce the time to execute subscription documents from the typical 5 hours to only 5 minutes, and we also digitize the experience which helps to prevent investors from making mistakes. Next up, we're working on updating the investor application flow to make the entire process even easier for investors.
Monitoring Individual Investor Performance
We know that managers often find themselves answering the same questions from investors about how the fund is performing. The Repool Investor Dashboard makes it easy for investors to access the data they need about fund performance and the status of their investment.
Within the Dashboard, investors can view:
the fund (or funds) they've invested in

how much they've invested so far

the overall performance of the fund including their returns

transaction activity of their money going in and out of the fund
They can also view and download the relevant legal documents for the fund, plus they have the option to invest additional funds.
Viewing Financial Reports
In the Repool Reports section, managers can view and download their fund documents, as well as approve documents for their investors quickly and easily. They have the ability to view documents by reporting period, as well as search for documents by the individual investor.
Downloading Documents In The Data Room
In the Repool Data Room, managers can view and download all of the important documents associated with their fund. They also have the option to quickly and easily share the documents with one (or more) of their investors.
The NEW Investor CRM
To make life even easier for fund managers, we're busy working on the new investor CRM!
The CRM makes it easy to handle investor relations:
communicate with investors directly from their contact record

review individual investor performance at a glance

view contact details, recent activity, and specific fees all in one place

categorize with tags and record notes for each investor
We'll be releasing this awesome new feature early in 2023, so stay tuned for more details.
Happy New Year from the team at Repool!