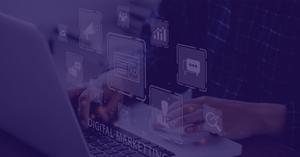 Blog
Launching A Hedge Fund: Mastering Marketing and Building a Strong Brand
If you're planning to start your own hedge fund, it's important to recognize the significance of a well-crafted marketing and brand strategy. Merely having a long list of potential investors won't get you far if you haven't established your brand as trustworthy, transparent, and professional.
---
Allocate Sufficient Time
With all the time invested in developing your hedge fund strategy, rushing through your marketing and brand-building efforts can be tempting. 
You should dedicate time to:
Outline the strategy

Develop a comprehensive plan

Set achievable goals

Consider the budget

Thoroughly research your hedge fund strategy and related industries

Contextualize statistics and information to create a compelling pitch

Evaluate the existing market situation to formulate the most effective approach

Research your competition

Identify logical investor profiles to define your target market and determine the best marketing channels
Marketing and branding may seem less complex compared to developing your hedge fund strategy, but they are equally involved and require multiple steps to ensure your marketing materials are persuasive, on point, and effectively communicate the value and opportunities offered by your product.
Invest in Professionally Designed Marketing Materials
While savvy investors aren't easily swayed by slick marketing materials alone, they still expect to see them. Presenting a simple printout without branding or design elements appears unprofessional and may suggest that your hedge fund lacks prosperity.
Your marketing materials should be designed with the following in mind:
Layout: The layout should capture attention and highlight essential details, incorporating eye-catching headings, bullet points, and compelling imagery.
Font: Select fonts that are easy to read yet visually appealing to create a consistent tone across all your marketing materials. Consider using a combination of fonts for specific text blocks, such as headings, subheadings, call-out text, and general text.
Imagery: Use images that inspire and depict the potential lifestyle investors can enjoy through their investment. Alternatively, team-based images can showcase the experts and faces behind your brand, while industry-related visuals can highlight your hedge fund strategy. Ensure your imagery sets the right tone, aids brand understanding, and maintains consistency in composition and message. Avoid using random images that create disconnects and focus on visual cues that tie everything together.
Color: Choose a color palette that aligns with your brand identity, fosters brand recognition, and ensures your materials are easy to read. Colors should evoke positive emotions and establish a relevant brand image.
Content: Your content should reflect your brand voice, tone, and manner. Use concise, clear language to convey information and messaging effectively, and ensure impeccable grammar throughout.
Essential Marketing Materials for Hedge Funds
To provide investors with the branded information they need, your marketing materials should include the following:
Brand Style Guide: Your brand guide establishes the following for all branding materials:
Your logo and proper use

Brand colors

Brand font

Brand tone and manner
Fund Fact Sheet: This one-page overview summarizes your core fund strategy, presenting fundamental information in an easily digestible format, accompanied by performance graphs. 
Fund Marketing Deck: Also known as a pitch deck or pitch book, this is the most significant marketing material your team produces. It can be up to 60 pages in length and covers the following information:
History and background of the firm and its management

Investment strategy behind the hedge fund

Performance results history and graphs

Marketing strategy outlining success factors and how you keep your hedge fund sustainable

Equity knowledge to demonstrate your ability and method for securing investor funds
Your deck needs to define the who, what, where, why, when, and how of your fund with compelling figures and stats highlighting the opportunity to invest now.
Investor Proposal Letter: Investor proposal letters should align with what investors want, including the following data-backed information:
Your intended markets and why you've chosen them

Financial projections

Marketing plans and goals

Competitive analysis

Projected timeline for earnings

Possible obstacles with solutions to overcome them

Investment terms, including investor's rights, obligations, redemption limitations, lock-out periods, etc.
Competitor Research: A solid marketing strategy involves conducting a thorough competitive analysis to identify what other hedge funds are doing. By improving upon their shortcomings, you can set yourself apart from the competition. 
Ready to Launch a Fund?
If you're still in the process of launching your own hedge fund, get in touch with Repool. We're here to take the stress out of the entire launch experience, freeing up your time to concentrate on building your marketing strategy.